The idea of the meeting up or coming together as ex- Vidyodaya students, was something that took shape in a less than 2 weeks. The WhatsApp group, "Under the Mango Tree", formed by a bunch of Ex- Vidyodaya students, played a significant role in spreading the message as well as speeding the whole process of getting people together.
After much discussion on WhatsApp, students in the group came to a consensus that there should be a meet on the 24th December, even though many would be unable to attend due to various reasons. Everyone felt it would be impossible to agree upon a date when everyone will be able to attend. More importantly, they felt that there was need to start something of this nature as soon as possible, before the idea disintegrates.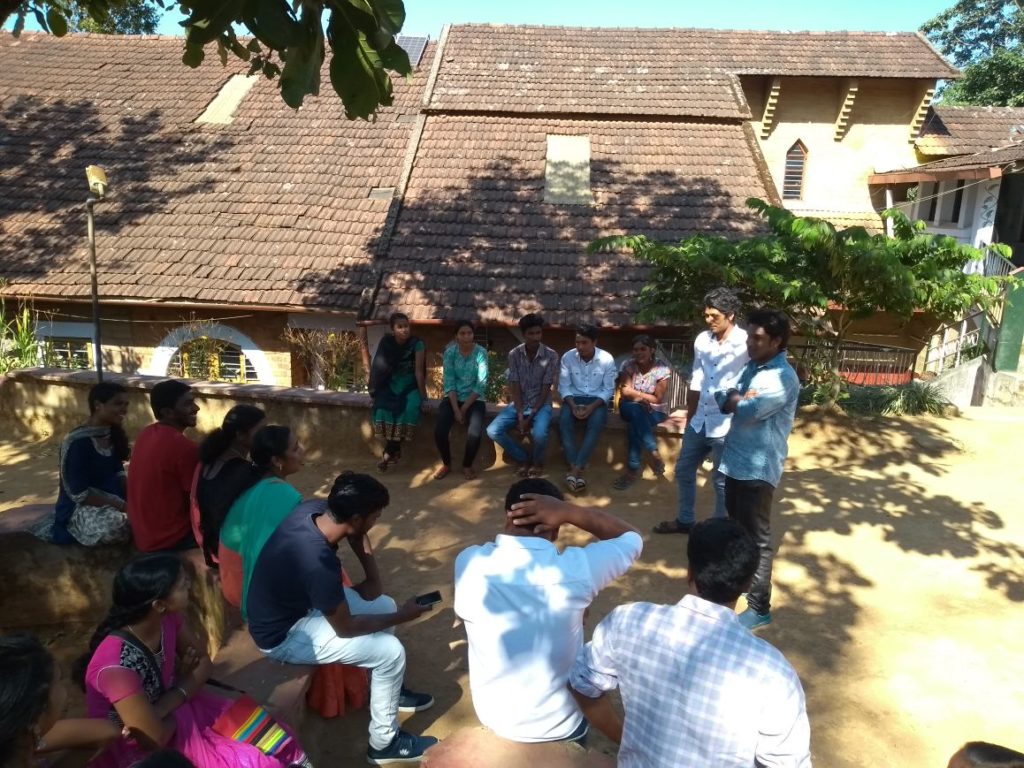 On 24th December, the ex-students of Vidyodaya gathered at the school at about 10.30 am. The majority of people gathered were observed to be those living close by and working in the hospital or in the Shola Trust. Even though many didn't turn up, the group represented roughly 6 or 7 batches that have passed out of school.
The session commenced with a game introduced by Rahul anna. As Vidyodaya tradition called for it, everyone sang 'Channeri' to inaugurate the meet. The meeting dealt with questions relating the meet itself. The question of whether there is a need to come together and the purpose of the gathering were discussed extensively. People felt that there is a need to meet at least once in 6 months. People raised important points about bringing people together to share experiences, as everyone seemed to be pursuing different paths. It was felt that with the increased communication, there is a possibility of becoming a united support system for each other in the times of need. This will also help in bringing everyone forward.
Other than these questions we also shared what we were all doing. Everyone seemed to be venturing into diverse territories. It was rather interesting to learn what each of us were doing. In this light, someone also brought out that this is a platform to have real conversations about each other's happiness and problems, and hence build strong bonds. There was a smile on everyone's face as we evoked memories of our school days.
Another important aspect raised was the need to share and communicate with younger Vidyodaya children to inspire as well as guide them. Towards the end, the most crucial aspects on how to bring more ex-students together was discussed. A core- committee was formed to organise future meet-ups. To bring more people together, it was suggested that we make a list of the 6 or 7 batches of ex-students, so that everyone from their respective areas will take up the responsibility of communicating and bringing more people together. However, at this stage we agreed to not include younger children in these meet ups. Akshara's and Vennila's batch was decided to be the youngest batch to be invited.
Finally we all decided to brainstorm and gather ideas for the future functioning of these programmes. The gathering finally came to an end with delicious food.