The foundation course students and teachers went on a 3-day exposure visit to Mysore on 20th August to 22nd August 2016.
The main intent of the trip was for the children to get exposed to different places and people – observe, understand and learn from it.There were 10 tribal students and 4 tribal teachers along with non-tribal staffs(1 student couldn't make as she was sick).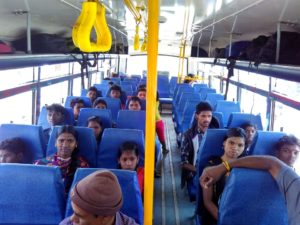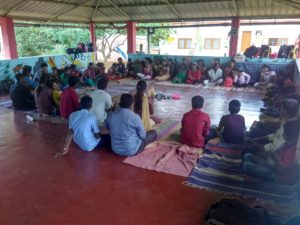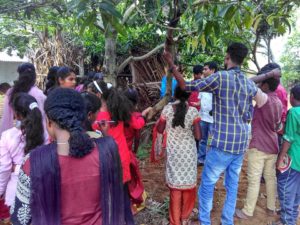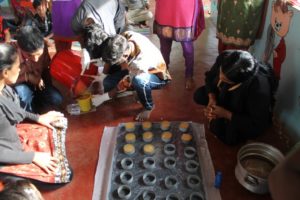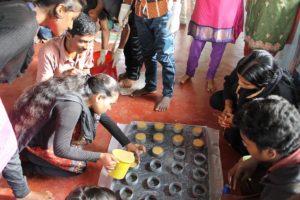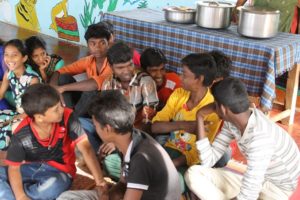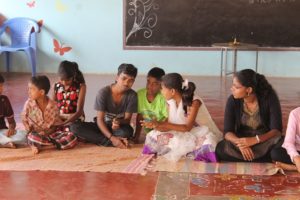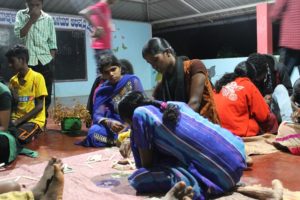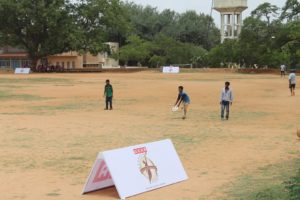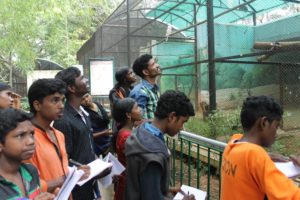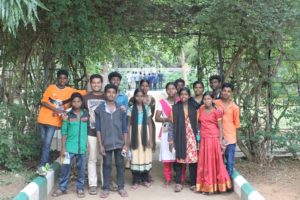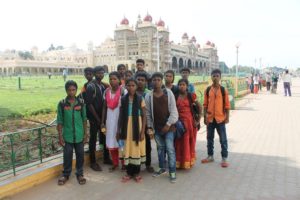 We stayed at RLHP Mysore(Ashakirana) which gave a lot of understanding to the children.It was more like an Exchange program between the children of the 2 organizations. The girls staying in RLHP Ashabhavana also came to Ashakirana, to join the activities with VBVT kids and stayed with them for a day.
The 3 days trip was really a good experience for the children as for few of them this is the first time they are travelling outside Gudalur. The various activities during the trip are listed below:
Date
Place
Activities
20-AUG-2016
RLHP Ashakirana

A warm welcome by RLHP children.
Exchange between students and teachers about themselves and the organizations
 Student committees in RLHP on education, finance, health, etc.

Agriculture farm visit

 Vermi composting, organic fertilizer, organic pest control, inter cropping, cows, gobar gas, mobile bathrooms, Gangamma's mandala, growing greens/vegetables/fruits.
 Possibilities of learning from Agri college
 Maximum utilization of available water resource

Cultural performances

Tribal songs and dance performance by VBVT children
Karnataka folk songs and dance performance by the RLHP children.

21-AUG-2016
RLHP Ashakirana
Soap Making

VBVT children taught the RLHP children on how to make hand-made soaps

University ground

Watch Frisbee Tournament (VBVT kids love playing Frisbee)

RLHPAshakirana
Craft sessions

  RLHP children taught VBVT children craft projects

22-AUG-2016
Zoo
Mysore Palace
The reflection session after the visit gave good insights with brainstorming, discussions, questions etc.
Some of the key points mentioned bythe VBVT Children and the Teachers are listed below:
From students:
"RLHP children do many of the agricultural activities themselves."
"Loved their (Karnataka) folk dances! We would like to learn them too. We also want to sing and use musical instruments while dancing instead of recorded music"
"Learnt that crafts can be done using any available materials."
"I was thrilled that I could teach soap making to them"
"RLHP children take responsibility in many activities"
"I didn't understand their language, but we somehow managed to talk to them. I was able to understand what they are going through and so avoided sensitive questions"
"We tried our hands with Frisbee in bigger grounds"
"We would like to play matches like the big teams does."
From Teachers:
"I want to get trained in Frisbee further and become an expert".
"RLHP children also earn for their livelihood from their free-time activities"
"All RLHP children are under one umbrella without differences in caste, religion, etc".
"I wasn't interested with history at all. But this stories on palace really makes me interested to history"
Many of them wondered at the things in the palace.
Further questions on palace were answered.
All of them were keen to learn more about animals.
There were some key 'Why?' questions from children:
'Why do they encroach animals to earn money?'
'Why do they collect fees for each and everything – palace entrance, chappal care etc?'
'Why?' questions from the teachers:
'Why can't I use my free time like RLHP children? They use their free time to do agriculture, craft, etc They also earn from agriculture activities'
'Why don't we have a similar home for our tribal orphan children?'
We had discussions on these inquiries. We will try to build on these reflections as much as possible during the course.
Thanks to RLHP for providing us food and accommodation, and making all the arrangements in such a short notice. The children enjoyed their time there and also learnt a lot of new things from RLHP children.
Thanks also to Green Hotel Mysore for providing us lunch on the day of the Frisbee tournament.