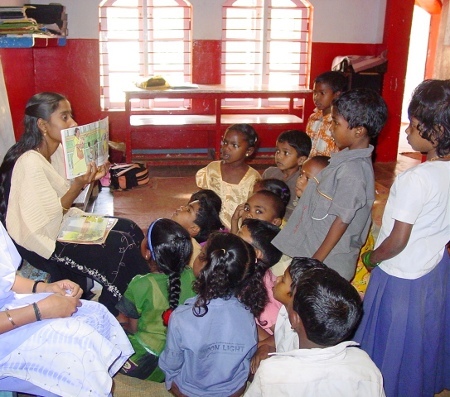 Vidyodaya school has been accredited as a Study Centre by the National Institute of Open Schooling under the Open Basic Scheme. This allows children to appear at the class 3 – A level, Class 5 – B level, Class 8 – C level exams conducted by the school.
It gives the school tremendous flexibility in terms of teaching methods and curriculum. During the last three years, only the Nodal centre has been sending candidates for examination.
Over the years, it is planned that sub-centres could be opened in the Areas where those who are dropping out can attend.