The teachers and students of our SSA school held an exhibition of Science and Maths projects that they had developed. There were 30 science models and 10 Maths models. In addition to this there was a display of their handicraft products also.
The exhibition was inaugurated by the Head Master of the Gudalur Higher Secondary school and he was so impressed that he insisted that all the teachers of the Higher Secondary school and the children from class 6 upwards to visit the exhibition.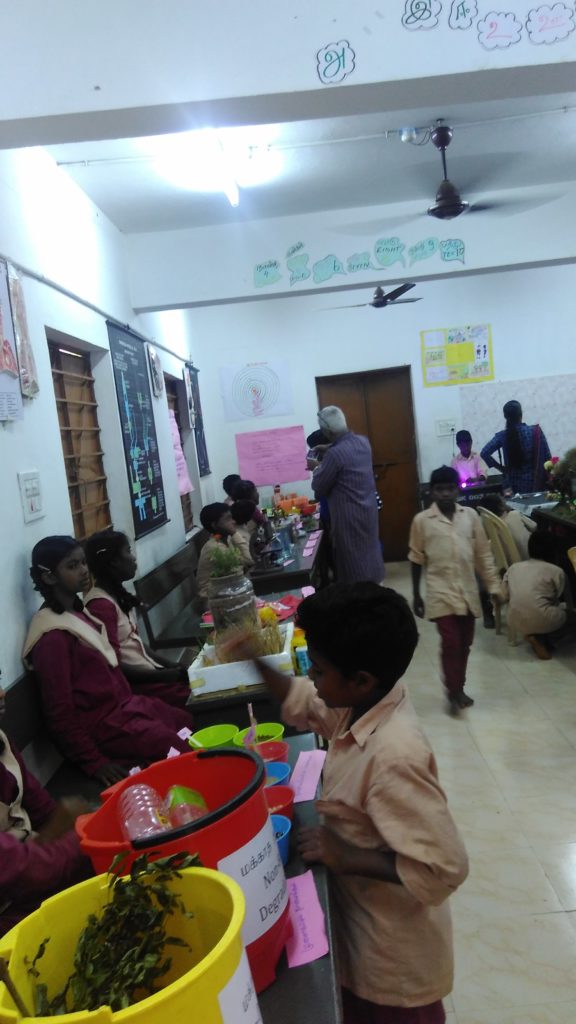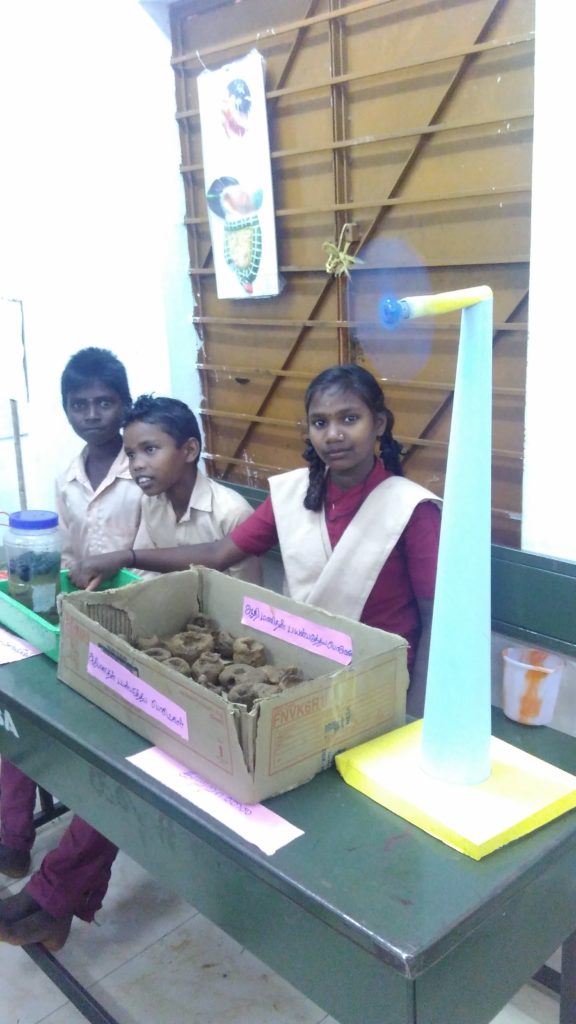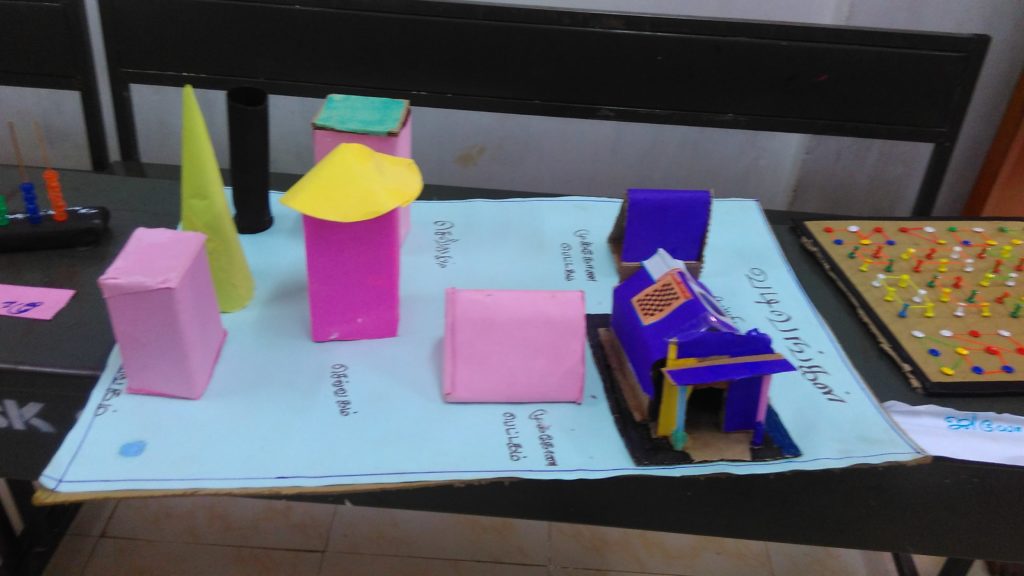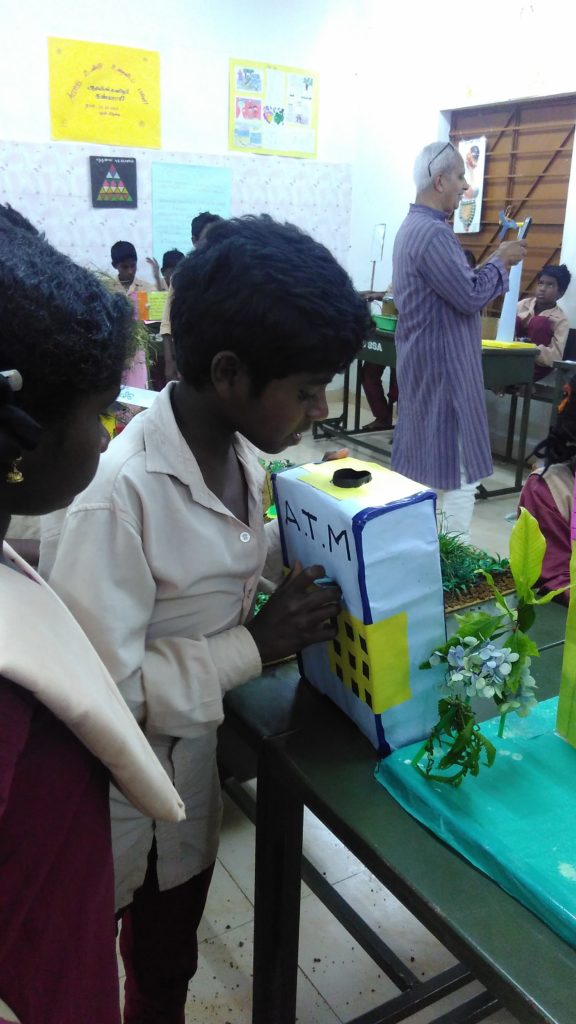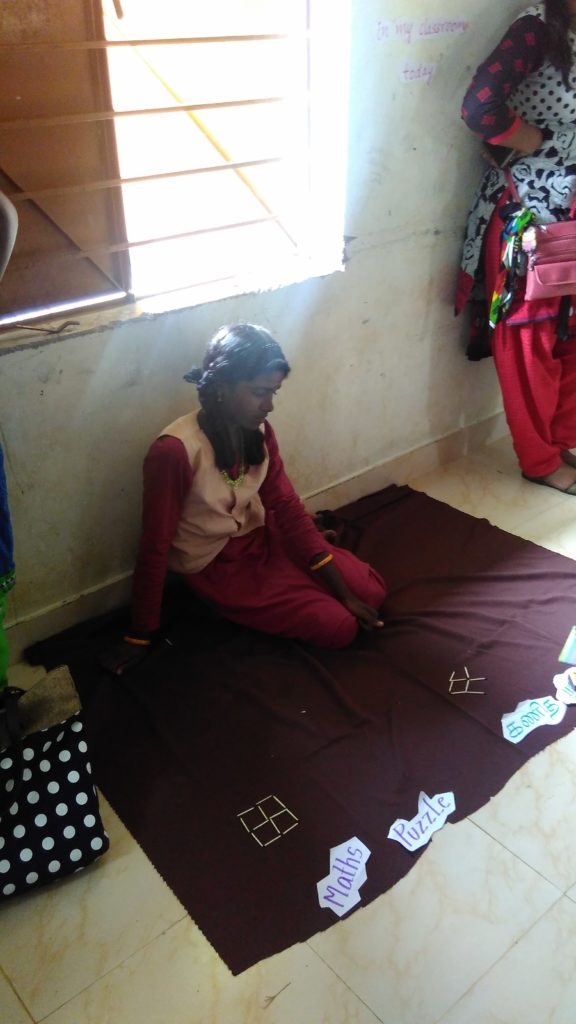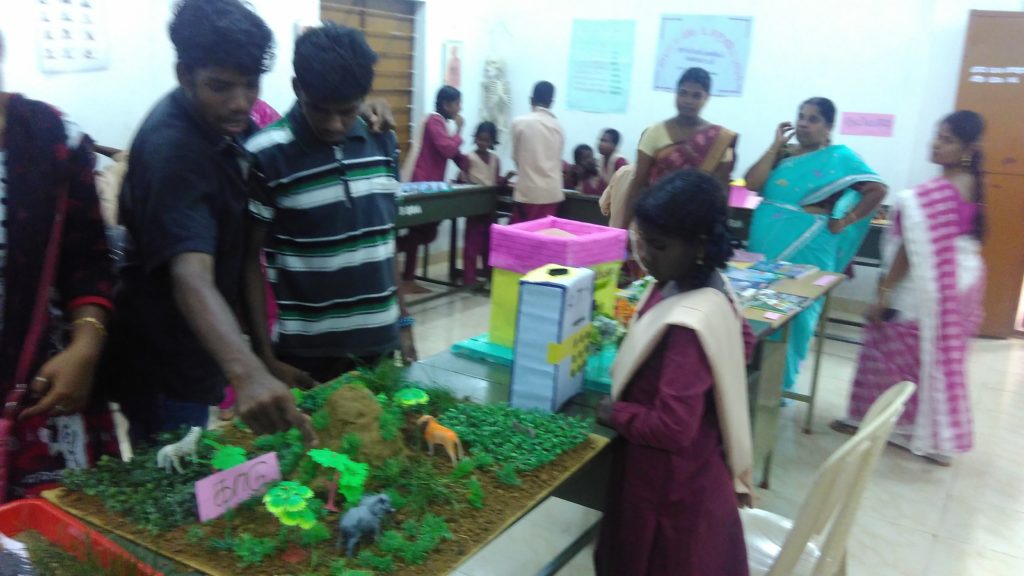 The Science and Maths models were designed depending on the levels of children and almost all the children got a chance to present and explain their models. So there were simple models from addition and subtraction to electricity and windmills. The Science models included nutrition had varieties of greens, dhals, tubers, fruits and so on. There were also models of separation of garbage, water harvesting and of land use. The Maths models included weights, angles, triangles, addition, subtraction multiplication, dimensions and so on. There was a good display of handicrafts also and some of these were also sold.
It has given the children and the teachers a very good boost to their morale and they plan to have another public programme in January. Cheers!