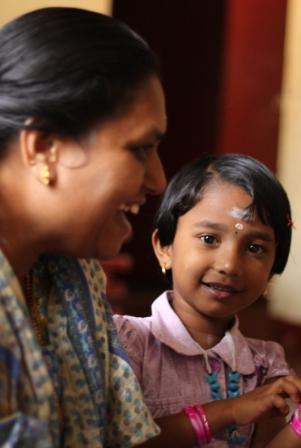 Vidyodaya provides an unique opportunity for volunteers to be involved with our work here.
Doing What?
Teaching English to bright, eager adivasi (indigenous) children aged between 6-14.
Where?
In Gudalur, nestled in the beautiful Nilgiri mountains of Tamilnadu, South India.
With Whom?
With the Vidyodaya School. The school grew out of a movement initiated in 1986 to assist adivasis of the Gudalur Valley defend their rights and enter dominant mainstream society on their own terms with dignity and pride. The Adivasi Munnetra Sangam, a movement for adivasi self reliance, runs a number of community owned institutions like a hospital; a tea plantation, tea leaf marketing collective, etc. Vidyodaya is one of these institutions.
You will have an opportunity to interact closely with the adivasi people. You will also be part of a closely knit community of committed professionals from various disciplines.
Who can Volunteer?
Anyone! As long as you love working with children. We hope that you will be:
At least 21 years old and a graduate
Enthusiastic and willing to learn
Passionate about innovative teaching
Extremely Fluent in English
Self-motivated
Flexible and ready to play an active part in the life of the school
Good at arts and crafts
For How Long?
Minimum 1 year
What about accommodation and things?
You get a "room with a view" a mere 5 minute walk from the school. A friendly kitchen provides you with healthy South Indian vegetarian food. So you won't have to cook unless you want to!
Broadband Internet and Phone connections are easily accessible
Interested?
To find out more, send us an email. Please include some information about yourself, why you want to volunteer with us, and a bit about your experience, skills and qualifications. Feel free to ask any questions you may have.